martinleroux

wrote:

↑

Tue Jan 11, 2022 5:32 pm

I'm not sure that the CAIC report answers mtree's question. What the CAIC did was go through avalanche incident reports for the 2019/20 season, and attempt to categorize them according to people's level of avalanche training or experience. (Since they don't usually ask people about this, in most cases they had to make a guess based on the amount of technical detail in the report). They were able to assess this about 70% of the time. Not surprisingly, they concluded that some people appeared to be beginners, some were experts, and the majority were somewhere in between. I suppose you could call that a "bell curve", at least in an informal sense.

What the CAIC didn't do, and what they couldn't possibly have done, is calculate the

frequency

of avalanche incidents by training or experience level. For that you'd somehow have to collect accurate statistics on the number of people who ventured into the backcountry over the course of the season, or total time spent in the backcountry, and break down those totals according to training or experience level. But no-one has that data.
Martin, they built on several other studies. And their methodology to gauge experience did involve interviews with parties involved in incidents. They actually categorized some backcountry users as more advanced despite no formal avalanche training based on their experience. And it sounds like they categorized some people who took avy 1 as less experienced noting that formal education is no substitute for experience. I agree with you that they failed to calculate the frequency of accidents for each specific group (i.e. beginner, intermediate, advanced, expert, authority...). It might be a reasonable assumption as you suggested that the CAIC's bell curve correlates to the distribution of backcountry users.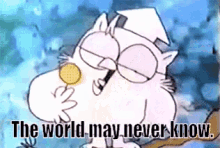 This study (cited by the CAIC study) presented at ISSW by a NOLS instructor back in 2000 concluded that more education leads to less risk and the adoption of more mitigation measures overall but in the same breath they conceded that basic training leads to increased risk. It's consistent with the CAIC's findings.
https://arc.lib.montana.edu/snow-scienc ... 37-045.pdf